Back to Blog
Our AIM: reducing runway incursion rates to zero
The recent fatal runway crash between a fire truck and an airplane at Peru's busiest airport has put a spotlight on runway safety yet again. Especially with the holiday season coming up. While the average of 700 runway incursion yearly might not seem high – any collision can be fatal. Two firefighters died after the…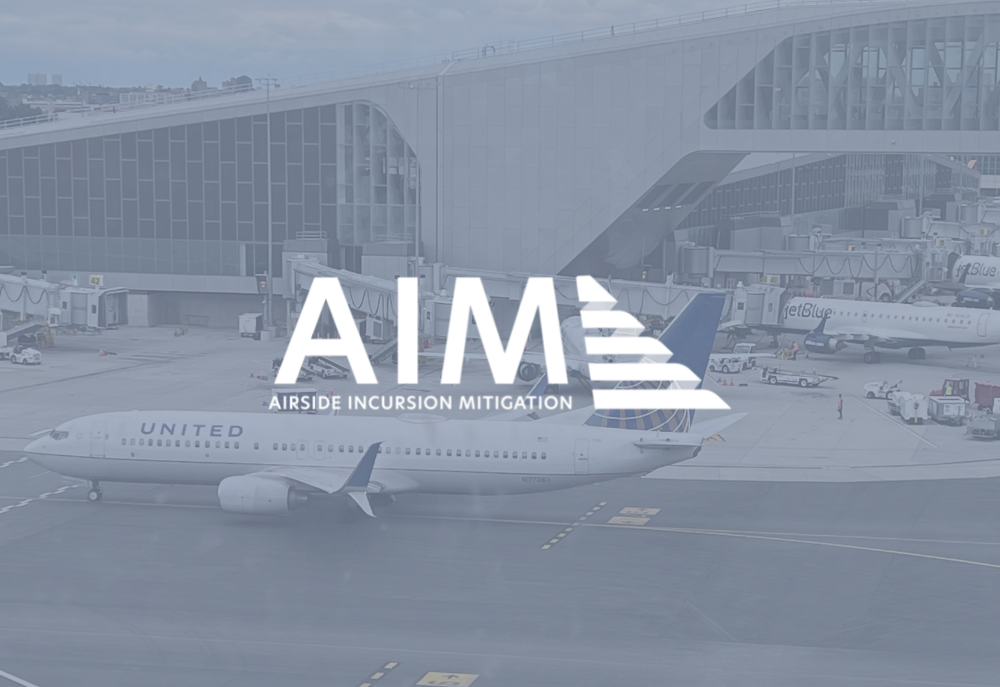 The recent fatal runway crash between a fire truck and an airplane at Peru's busiest airport has put a spotlight on runway safety yet again. Especially with the holiday season coming up. While the average of 700 runway incursion yearly might not seem high – any collision can be fatal.
Two firefighters died after the Latam Airlines jet collided with the truck at Jorge Chávez International Airport in Lima. No passengers or crew were killed. Latam's CEO said the flight had been cleared for take-off, but the airport has now said a routine drill was being carried out by the fire services.
Simplytrak is well-known for providing safety and security telematics solutions across industries. The company counts Wickes, Bigfoot Logistics and Practical Car & Van Rental among its telematics clients benefitting from Simplytrak's tracking and camera solutions.
AIM: Airside Incursion Mitigation is Simplytrak's solution for the aviation sector. It was developed with the UK's fastest-growing airport, Doncaster Sheffield Airport, and is now being used across the UK. Indeed, when presented to the UK Civil Aviation Authority, their response was that AIM would be a "significant benefit to any airport".
"Since installing our safety telematics solution in runway vehicles, the incursion rate has been reduced to zero," says Ian Wood, Managing Director. "Runway incursions could be vehicles, pedestrians or other obstacles on the runway."
There are on average 700 runway incursions every year across airports, keeping runway incursions on the Significant Seven key risk areas in the aviation sector (CAA).
Findings from incident and accident reports have been used to determine the new recommendations and associated guidance materials contained in the European Action Plan for the Prevention of Runway Incursions.
Runway incursions are a serious issue every day across airports in the European region. Bespoke to each airport layout, the AIM system includes visible and audible in-cab warnings and switches automatically to the new incursion boundaries in case of LVP (Low Visibility Procedures).
"Installed in all airside vehicles, AIM requires no external communications to alert drivers to potential incursion risks," says Wood. "This effectively eliminates the risk of incursions from whatever the weather or light conditions. Air Traffic Control can also have full visibility of the actual locations of airside vehicles. AIM is not reliant on mobile networks either. With its innovative design, the in-cab device alerts the driver first and then transmits its data to our cloud-based software platform."
AIM is currently used at airports including Doncaster Sheffield, Durham Tees Valley, Exeter, and Cork. The feedback has been fantastic.
"Since installing Airside Incursion Mitigation (AIM) to all prime fleet engaged in movement area activities, runway safety has improved significantly with a runway incursion rate for airport vehicles reduced to zero," said Keith Moran, Director of Operations, Doncaster Sheffield Airport. "Added benefits or real time fleet management and tracking are essential to audits and quality assurance. I highly recommend this as key driver in mitigation and risk to an effective safety system to any airport operator."
Looking ahead, Simplytrak has ambitious plans for the further roll-out of AIM. Earlier this year Simplytrak sponsored the British-Irish Airports EXPO to meet with industry professionals and government decision-makers. Using these conversations as a sounding board AIM plans to create more brand awareness and test the water regarding other UK airports before expansion into Europe, then gaining traction before promoting internationally.
To find out more about AIM, please contact us today.