Back to Blog
MENTAL HEALTH AWARENESS DAY
On the 10th of October, the World Health Organisation annually recognises World Mental Health Day. This year's theme is 'make mental health and wellbeing for all a global priority.' Mental health in our personal and working lives is crucial for personal and business success and we put great emphasis on our team members' well-being here…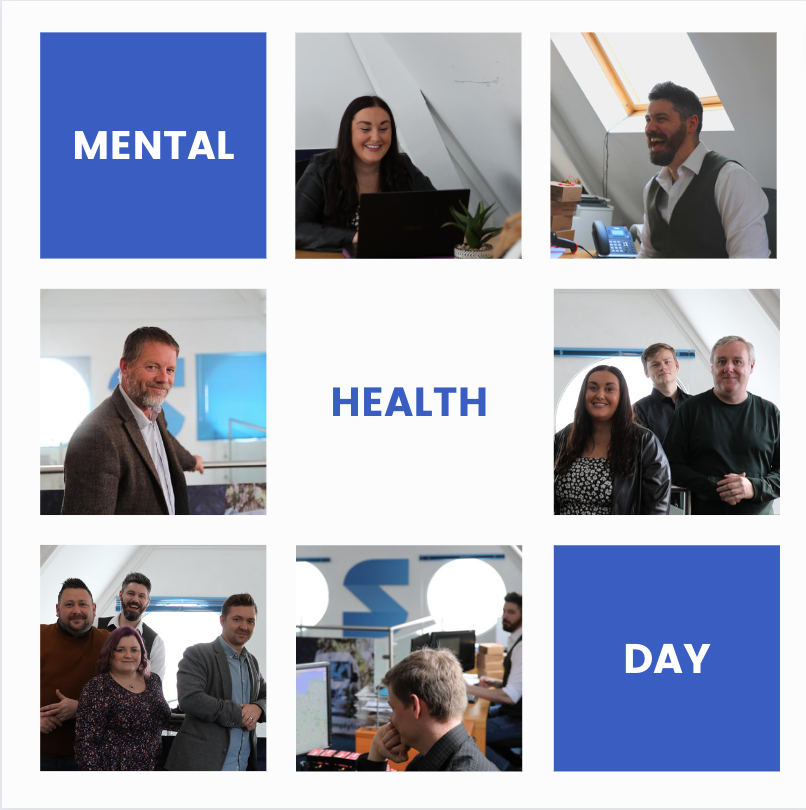 On the 10th of October, the World Health Organisation annually recognises World Mental Health Day. This year's theme is 'make mental health and wellbeing for all a global priority.' Mental health in our personal and working lives is crucial for personal and business success and we put great emphasis on our team members' well-being here at Simplytrak.
Simplytrak prides itself on the people culture we have implemented for all our employees and into our day-to-day working life. We are honest, caring and great listeners to one another. When we have a hard day at work we know our team will be supportive to push you to do your best.
Our founders, Alison and Andrew Johnson have prioritised mental health in the workplace through our culture. More importantly, they've asked members of our team to come forward if they wanted to qualify as mental health ambassadors. They've also put into place HR mental health processes and policies to reinforce the successful culture we have. Their "aim is to create a culture where people can work together well, feel motivated and thrive."
The importance of prioritising mental health in a business just makes sense. Our founders say "when our team's mental (as well as physical) needs are covered and they are in a happy and productive environment, job satisfaction and productivity levels are high. Simplytrak cares for many clients, but we also know that we need to start by taking care of ourselves and those around us to build that successful relationship with clients."
Hailey Fryatt, office administrator and mental health ambassador, says 'it's important for people to know it's okay to not be okay.' Likewise Fiona Downie, fellow ambassador for mental health, comments that 'having a support network within the business gives employees the opportunity to talk to someone who can be impartial and not necessarily in their day-to-day work lives, hopefully making it easier for people to reach out.'
To further emphasise Simplytrak's commitment to mental health, our chosen charity of the year is Andy's Man Club, a men's suicide prevention charity. They offer peer to peer support groups across the United Kingdom with an aim to end the stigma surrounding men's mental health. 
We hope everyone at Simplytrak feels like they can take some time to themselves and ask their team members how they feel to make sure they're ok.