Back to Blog
Eamonn Swales: Career Progression With Simplytrak
Our excellent Technical Operations Manager, Eamonn Swales has been with Simplytrak for nearly ten years! Eamonn makes sure everything runs smoothly from the first contact with our clients, to installation of software and hardware through to the maintenance of trackers and other telematics solutions. Read on to find out more about Eamonn.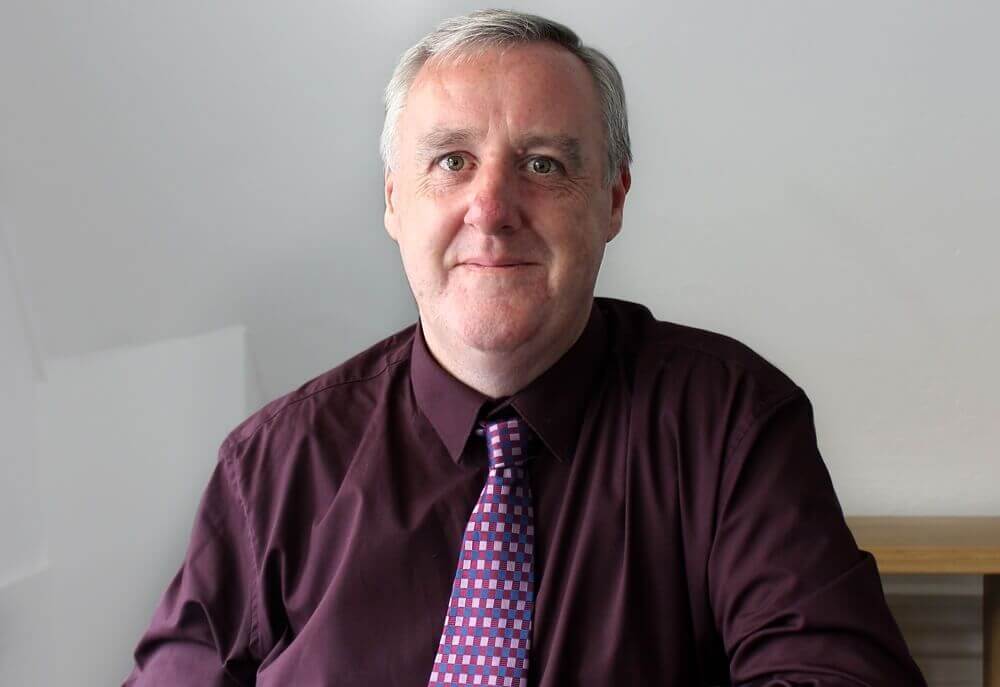 Hey Eamonn, you've nearly been with Simplytrak for ten years! Let's have a chat about your career progression…
So, when did you start working for Simplytrak?
I started working here in November 2012.
How did you initially come across Simplytrak and what made you apply?
It was actually recommended to me when the company offices first opened here in the East Riding. I called Andrew Johnson, the founder, got an interview the next day and started the job the day after! I haven't looked back since.
What does your role here involve?
I'm a Technical Operations Manager. My team and I make sure everything runs smoothly from the first contact with our clients, to installation of software and hardware through to the maintenance of trackers and other telematics solutions.
How has your role progressed since you started working here?
I started here as IT Tech Support, mainly focusing on customer service. I grew to know the products more and moved to Product Development where I stayed for a few years and was then promoted to Operations Manager.
What is your favourite part of your role?
It's got to be the team work we have. We bounce off each other really well, we work hard and all chip in with each other – but we enjoy it at the same time. It's driven by Ian Wood, our Managing Director. He promotes a really great working environment and always makes the working day fun.
What do you like about working at Simplytrak?
It's definitely the best company I've worked for. It was a smaller company when I started and even through the immense growth we've still got that family feel.
How has Simplytrak progressed during your time here?
It's really grown. We've put a lot of processes in place since I first started. Compared to ten years ago everything has moved onto digital. Being involved with that has been something I've really enjoyed. The number of products and solutions we offer has grown as well.
Who inspires you in the company and why?
I would say our founders Andrew and Alison Johnson. The way they have grown Simplytrak and its sister companies is really inspiring.
What's it like working with the Simplytrak team?
It's great, we all work really well together. We work hard and the days are crazy busy, but we always finish the day happy and knowing we have had a great day with everybody in the office.
Are there any exciting projects you can tell us about?
We have been working on our product innovation SimplySecure for the past year or so. We were approached by the world's largest courier company to help them find a solution to make their deliveries more secure.They found that their delivery vans and goods were particularly at peril at the point of delivery. With SimplySecure we developed a solution that gets rid of opportunist vehicle theft altogether. Simplytrak has always been a pioneer in security solutions. For instance, we've developed remote immobilisation as a solution for our clients. It enables them to shut off their vehicles remotely in the case of theft or unauthorised use. Our camera telematics solutions are exciting as well as they are ever evolving. Our clients are able to integrate cameras and analytics with their fleet tracking allowing them to record events such as collisions for evidence, risk management and security.
What would you say to someone who was considering coming to work here?
Do it, because it's fun! The working atmosphere Ian promotes is amazing. We work hard and we enjoy doing it. We also socialise and meet a lot outside of work as well, my work mates are also my mates. I would advise anybody to give Simplytrak a go.
Thanks Eamonn, you are an asset to the Simplytrak team!