Back to Blog
Top 5 Ways To Protect Your Vehicle
With a rise in vehicle theft, Simplytrak know that protection is now more important than ever. Our Product Development Manager, Greg, shares his 5 top tips on how to protect your vehicle!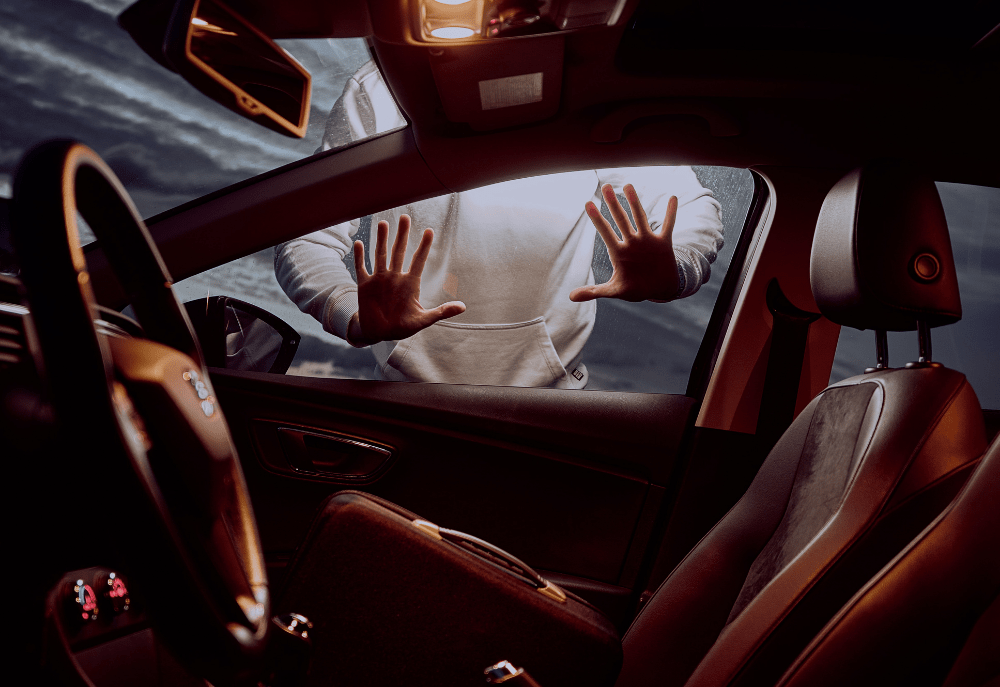 01. Keep Valuables Out of Sight
Often, vehicle theft occurs due to opportunists spotting a 'vulnerable vehicle'. Avoid leaving items such as wallets, mobile phones and luggage on display. If your vehicle has a portable navigation device, remove it from the windscreen and make sure to wipe away the suction marks left by the mount. If you tend to hide items under the seat or glove compartment, chances are someone could have seen you, try to take items with you where possible or place them in the boot of the vehicle before making your journey.
02. Park Your Vehicle Responsibly
Recent data from Co-op Insurance revealed that nine of the ten hotspots for car crime in the UK are located in the capital, including the exclusive borough of Kensington and Chelsea. With this, it's important you choose your parking space smartly. Search for areas that are well lit with high footfall. Even opportunists won't take the risk for a small reward if they believe they are being watched.
03. Lock Doors And Windows
This may seem obvious, but always ensure both doors and windows are locked. It doesn't matter if you're popping to the shop or parked outside your own home, its a simple prevention method that could go a long way. If your vehicle has a sunroof, ensure this is closed too, and if your drive a convertible, close the soft-top.

04. Install A Tracker
Technology plays a vital role in keeping your pride and joy safe. The use of vehicle trackers has fast become the most successful way of monitoring and securing your vehicle or fleet. Simplytrak can pinpoint your vehicle to the exact location, whilst in a remote location and have quickly become one the market leaders in automotive security with our excellent solutions and features. Our vehicle tracking system comes with standard features that enable you to drive down costs and improve efficiency. We also offer immobilisation features and cameras to increase vehicle and driver security.
05. Simplytrak's Driver Training System – SimplySecure
Vehicle theft using the keys will negate your insurance. Simplytrak's new SimplySecure system aims to prevent fleet drivers from ever leaving the keys in the ignition, even during quick drops. Whenever the driver's door is opened with the keys still in the ignition, the horn will sound, hazard lights will flash and the vehicle is instantly immobilised. The vehicle cannot be stolen. To mobilise the vehicle again, the driver must contact head office who are able to re-mobilise the vehicle remotely.
SimplySecure Uses TurnKey Technology To:
Mitigate The Risk Of Theft By Installing a Tracking device With a Remote Immobilisation Option
Allowing You To Control When a Vehicle Gets Used, And By Who
Know The Exact Location, With Alerts When a Vehicle Leaves Pre-Set Boundaries (Geofencing)
SimplySecure's Driver Training System Can Help Remove Accidental Theft Caused By Keys Being Left In The Vehicle During Parcel Deliveries etc.
Contact us today to learn more about protecting your vehicle!